Home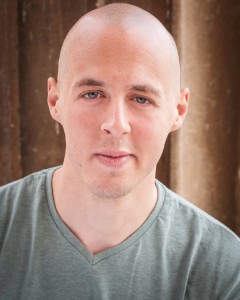 Adam is an actor and voice actor, born and raised in Manchester and is now based in London. His extensive experience ranges from open-air Shakespeare and short films, to audio-books, training DVDs, and computer games.
Feel free to have a browse around this site. Links to Adam's online spotlight CV can be found on each of the Acting, Corporate Roleplay and Voiceover pages. Enjoy!
A versatile voice actor who is flexible to work with and delivers a great performance on a tight schedule.
News
Absolutely delighted to be voicing the wacky and wonderful Wizard Whitebeard in 'Where's Wally' on Sky Kids, the full first series is out now! https://www.sky.com/watch/title/series/dc9f8fcd-7943-4c74-8fb4-5a8d37e36799/wheres-wally
Check out my latest impressions video! This time I impersonate Sir David Attenborough, narrating the yearly mass migration of humans to Glastonbury, Download Festival, Bestival and the countless other music festivals occuring on Britain's boggy fields this summer. I just love impersonating this legend!
I'm absolutely stoked to be voicing the mighty Dragon in the magical new 'Room on the Broom' ride at Chessington World of Adventures! Had to crack out my best Timothy Spall impression for this one! https://www.chessington.com/room-on-the-broom/
I am chuffed beyond belief to be voicing several roles in this awesome game, available on PS4, XBOX and PC!
You can currently hear me roaring my lungs out as the brutal 'Beserker' in the amazing VR game 'The Persistence' for PS4.
Delighted to be voicing a mighty Saxon warrior in this truly epic game!!!!